Teacher Resources
My updated AP teacher resources are 100% aligned to the new College Board curriculum and contain everything you need to teach AP Macroeconomics, AP Microeconomics, and AP US Government and Politics.​ They include PowerPoints, assignments, problem sets, multiple choice questions, activities, and my Skill-Building Boot Camp Program. I also have teacher resources for standard economics.
​
The Teacher Resources do not come with worksheets. Worksheets and the Ultimate Review Packet are sold separately. Questions? See FAQs below or e-mail info@acdcleadership.com
Frequently asked questions
Do the teacher resources come with worksheets or the Ultimate Review Packet?
---
No. The teacher resources, worksheets, and Ultimate Review Packet are all different products and are sold separately.
---
How many teachers can use the teacher resources?
---
The resources are sold with a one-per-teacher license. Please do not order one and distribute it to multiple teachers.
---
Do I need an annual license to use the teacher resources?
---
Unlike the worksheets or Ultimate Review Packet, you do not need a annual license to use the teacher resources. When you buy them once, you can use them for your entire teaching career.
---
How do I pay?
---
You can pay online through this website or submit a school purchase order via e-mail (info@acdcleadership.com)
---
Can I get access to the resources while my school is processing my order?
---
Yes. I will give you access to the resources once your school agrees to pay.
---
How do I receive the resources?
---
The resources are 100% digital. Once you place an order you will receive an email with instructions and the download link.
---
How different are the 2021 teacher resources from the 2018 version?
---
The 2021 updated resources are aligned to the new curriculum. The units and PowerPoints are organized by topic and several concepts have been added.
---
Is there any way to get the teacher resources for free?
---
Yes. You get the resources for free when you attend one of my teacher workshops.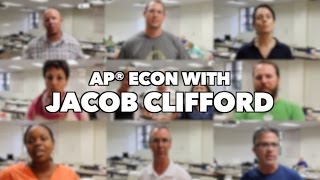 ---
Are the teacher resources worth it?
---
Yes. Ask around :)
---
Can I get a free trial?
---
Yes, sign up for this mini-course to get samples of my different resources: https://www.ultimatereviewpacket.com/courses/new-resources
---
---